It was a successful year with the introduction
of many new tools, features and data fields.
In May 2016 we were excited to announce Discovery Data had acquired industry data provider Meridian-IQ, solidifying our leadership position and adding key resources. At that time we shared with you the immediate benefits available and that we would be embarking on an ambitious initiative to take Discovery Data products and services to an even higher level.
Today Discovery Data has over 20,000 users across 750-plus institutions. We offer advisor data spanning two countries and 40,000 firms, custom email campaign programs, and access to many new tools including Territory Builder, Market Analytics and Notes. You can find out more about these and other enhancements in our 2016 review.
Welcomed New Team Members
We doubled in size! The Discovery Data team is here to help you have an amazing
user experience, so please do not hesitate to connect with any of us.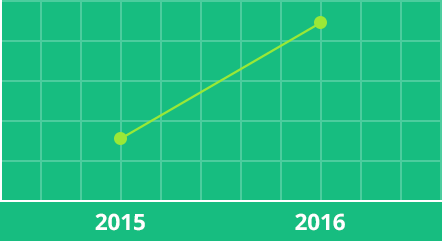 Announced One-Click Target Market Access
We moved your target market to the home screen
so you have immediate access to your list.

Delivered Results

4,776
Subscribers
Added

187,989,987
Total Fields
Updated in 2016

2,224,999
CRM Records
Cleaned Up
Introduced Email Campaign Services
We have 1,731,666 email addresses in Discovery Data and we know how to use them.
Our email campaigns provide creative, deployment and reporting services.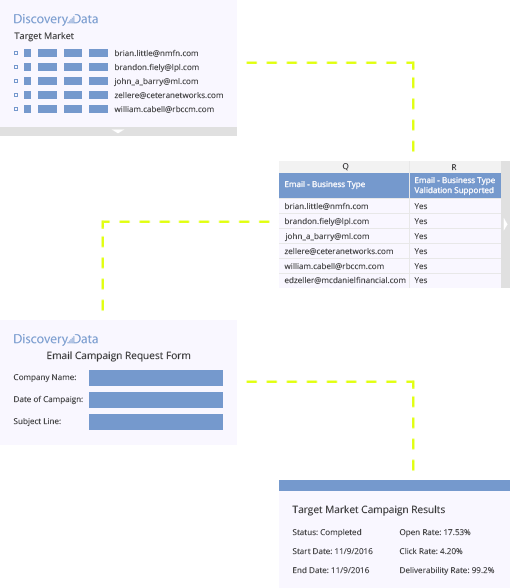 If you plan on conducting email marketing in 2017 contact us. We can help.
Expanded Offering with Canada Advisor Data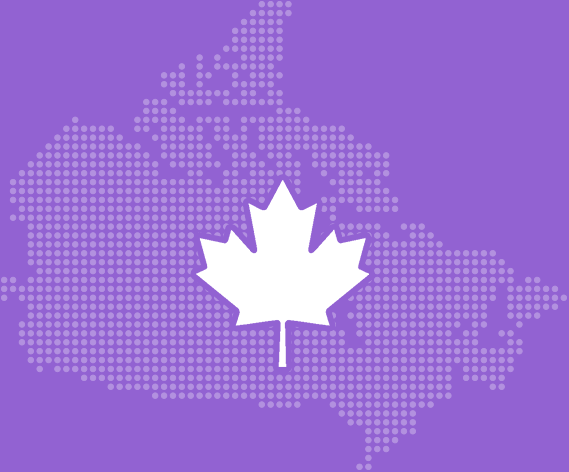 Our newest offering allows you to grow your business with
data on 120,000 active reps in Canada,
including financial advisors,
executives, branch managers and all other registered roles.
Happy Holidays!
The end of the year brings no greater joy than the opportunity
to express to you season's greetings
and good wishes. Have a happy
holiday and a peaceful and prosperous New Year.
We look forward to partnering with you in 2017!